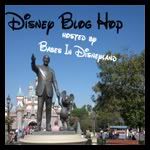 Today's theme for the Blog Hop with Lisa at Babes in Disneyland is "Babies." I thought about posting all the adorable pictures of my son when we went to WDW when he was 23 months old, but decided against that! However, I will post one of the two of us on It's a Small World! :)
For today's theme, I decided to post pictures of Babies from some of the Disney Cartoon Movies. Here are a few of my favorites:
Baby Herman from Who Framed Rodger Rabbit?
Baby Molly from Toy Story.
Big Baby from Toy Story 3.
The Cupid Babies from Fantasia.
Baby (did she have a name?) from Lady and the Tramp.
Boo from Monster's Inc. (technically a toddler...)
And finally, a picture of the "main characters" as babies!