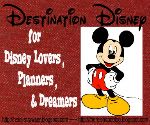 This week we are on the letter "C" with Heidi's Destination Disney!! I looked back through my pictures and found lots of C things! It was hard deciding which ones to use and which ones to leave behind. I hope you enjoy my "C" things with Disney and don't forget to check out the other blogs on the hop to see what they think of when they think of the letter "C" and Disney!
Chicken Little
Clings
Celebrations Magazine
Chip
Castle
Caballeros
Coronado Springs
Center of Walt Disney World!
Candlelight Processional
Cupcake
Characters in Flight
C scavenger hunt: Chopstick and Coaster
Clarabelle Cow
Christmastime
Cookies N Cream Sandwich