Recently, I had an anonymous question on my blog about traveling to WDW with an infant and 4 year old. She wanted any tips, especially for breastfeeding moms. She's familiar with WDW, but not as a mom to an infant! Hopefully she will see this post and will get the answers she needs!
My first tip is to be flexible! Traveling with an infant and 4 year old will require mom and dad to be flexible. Don't get upset if you miss an ADR (Advanced Dining Reservation) because one of the kids was asleep, needed to go back to the resort or is just being a pill!
Familiarize yourself with the Baby Care Centers. This is where I would spend my time with an infant in all the parks to breastfeed, rock, change diapers and rest. This will be a great place for the 4 year old too. There are TVs that show Disney cartoons and Disney Junior shows throughout the day. There are also toys, child size chairs and puzzles to keep little ones busy. If you forget any of your baby supplies in the resort, there is a small "gift shop" here to purchase last minute supplies: formula, diapers, wipes, etc.
Another tip is for you and your husband to utilize the Rider Switch program at WDW. This can be used on rides your infant is too small to ride on but your 4 year old is tall enough to ride. You and your husband can each ride the big rides with your 4 year old without having to wait in line twice.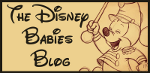 One of my favorite sites for information on traveling to WDW with an infant/ baby is Disney Babies Blog. Jenn does a fantastic job discussing traveling with infants, "wearing" your baby, and tips for planning and being in the parks with your baby.
Good Luck and have fun making new memories with your family!