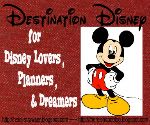 Really, it's Friday again? That means it's Destination Disney Day with Heidi! Enjoy my "J" findings and either link up with your own J thoughts or hop over to see who else is sharing today!
I had a hard time finding Js this week... thank goodness for characters!! :)
Jafar
Jasmine
Jessie
Japan
J Worthington Foulfellow
Jiminy Cricket
"J" Scavenger Hunt:
JAG's name written in Japanese
Junk in my office!