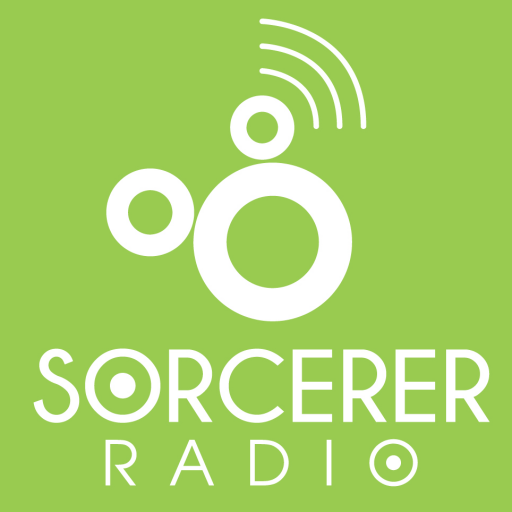 I have been a fan of
Sorcerer Radio
for a while now. When I have the chance, I have it playing on my computer while I'm at work and while I am at home working on my computer. I will admit, I'm the type of person that likes to work (or do thinking work) with silence. In college, I couldn't study with the radio on. I have a hard time concentrating on work when music is playing. Many times I have to close my office door at work to block out some of the "office noise" so I can get things accomplished. I'm also the type of person who does not like to walk around with my ear buds in my ear. I don't know why, but I feel like I'm missing out on stuff if I have myself closed off to the sounds going on around me. I usually only use my ear buds when I'm running or traveling.
BUT... I have found a new love. Sorcerer Radio came out with the iPhone App last year. At first I couldn't get my iPhone to work with the app. Maybe because my iPhone is 3 years old and is running on the 3G system (not even the 3GS) or maybe because I have crappy cell phone service with AT&T. I don't know, but it wouldn't work. Then, the doors opened. A few weeks ago I tapped the SR icon on my phone and IT WORKED!! I don't know what happened. Maybe I installed an update I was missing or something, but SR worked!! Now, I am hooked.
Before, I could only listen to SR through my computer. Now I listen to it in my car through my iPhone, while I'm grocery shopping (with 1 ear bud in- that way I'm not totally disconnected from the outside sounds!), while I'm working (even on 'thinking' work!) and while I'm waiting (at the doctor's office, at football practice, at church before youth show up...).
You can listen to great Disney music all day and tune in to your favorite SR shows, podcasts and vidcasts! These guys and gals are great- find them on the SR website, on Facebook and twitter.