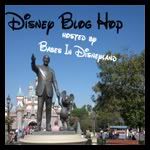 Today's Blog Hop with Babes in Disneyland is all about Brining on the Magic! As of today, we have 28 days until Christmas. But at Walt Disney World, they have already been celebrating Christmas for several weeks! The first thing I think of when I hear "Christmas" and "Walt Disney World" in the same sentence is Mickey's Very Merry Christmas Party and the lights on Cinderella's Castle at the Magic Kingdom. The second thing I think of is the Osborne Family Spectacle of Dancing Lights at Disney's Hollywood Studios. So, I won't be blogging about those things today! :)
Instead, I'm going to focus on the different Christmas trees around Walt Disney World that I saw in 2010. I believe ALL 23 resorts have at least 1 Christmas tree. Somehow, I managed to stay for almost a week and not get a photo of the tree(s) at Coronado Springs! Oh well! I did get a photo of the huge tree at the Grand Floridian and the gingerbread tree at the Contemporary. Both were breathtaking and totally brought on the Magic of the Season- even if my photos do not give them justice!
Epcot had their own creative touches of Christmas trees throughout the park! On the attraction, Living with the Land, the rosemary bush (is it a bush or a tree?) was decorated with tensile and balls! The huge tree on the right (below) was at the Showcase Plaza as you entered the World Showcase. It was beautiful during the day, but amazing at night with the twinkling lights!
Also some "hidden trees" in Epcot were spotted in the train display at the Germany Pavilion and during the Candlelight Processional! The houses and buildings in the train display had several trees scattered about, along with wreaths, nativity scenes and snow! The choir members during the Candlelight Processional were standing in the shape of a tree wearing green- another subtle Christmas tree to help bring the magic of the season.
My final Christmas tree spotting was outside the entrance to Disney's Hollywood Studios. I love the look of this tree and the movie reel wrapped around the base. It's the perfect tree to get you in the Magic of the Season as you enter DHS and prepare yourself for the lights that await!