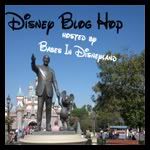 Today's theme for the Babes in Disneyland Blog Hop is CELEBRATIONS! The first thing I thought of was Kool & The Gang, but I didn't want to write a post on those guys or that song! So, then I thought about the things we've celebrated at Walt Disney World and there really haven't been too many. We've actually really stretched it to say we've celebrated at Disney! I continued to think...
our wedding day, 2007
That's when it hit me! Our next trip is all about Celebrations! In February 2012, my husband and I will be taking a "no kids" trip to Walt Disney World. Many people look at us like we are crazy when we say we are going on a trip by ourselves to WDW, but it works for us. We will be going to celebrate our 5th wedding anniversary. The grandparents will be keeping the boys. We have not taken a vacation by ourselves since before we were married. We went to Boston to see our Red Sox play in September of 2005. We went to WDW, after we were married, in January 2008 to run the half marathon. I guess some could say this was a vacation, but it was not very relaxing!! Our honeymoon to Italy in 2007 was with my parents, my brother, and his wife. All of our other trips have been with JAG and/ or C-man in tow.
So, to say I'm excited about CELEBRATING our anniversary together at Walt Disney World is putting it lightly! I'm ecstatic!! We will be staying at Port Orleans French Quarter. We have dining reservations at California Grill, Boma, La Cellier, O'hanas, Mama Melrose and Cap'n Jack's. We are looking forward to spending quality time in the World Showcase tasting the foods and drinks they have to offer without having to rush to the next attraction. We plan on spending time at the Boardwalk at Jellyrolls and the Atlantic Dance Hall. We'll spend some time with YeHaa Bob at the Port Orleans and maybe take the Sassagoula River Cruise to Downtown Disney for more shopping and dining. If we don't want to ride anything, we don't have to. If we want to sleep in late and stay out late, we can. If we want to take our time walking down Main Street to take photographs, we can. We're hoping to get reservations for a tour at one of the parks for Christmas this year. I can't wait to celebrate this anniversary with Jonathan at my happy place- Walt Disney World!
What have you celebrated at Walt Disney World and how did you celebrate? I'd love to hear!